3-Spiked Pitching Rubber
Serving Kansas City & the Continental United States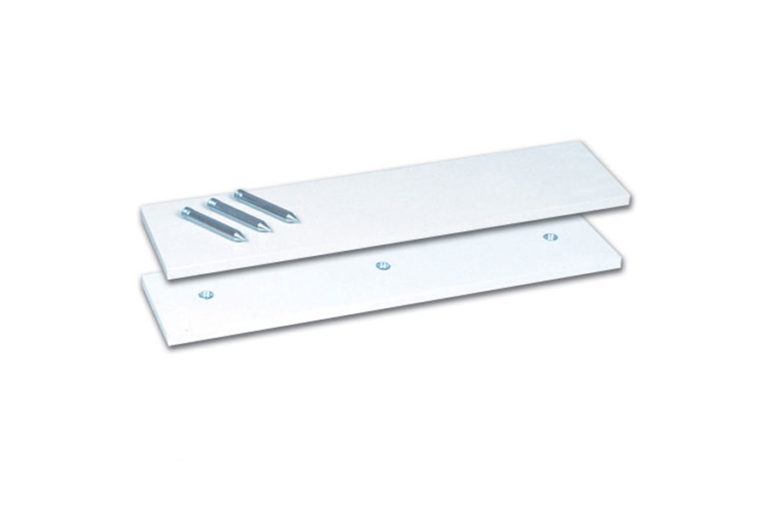 Features & Specs



3-Spiked Pitching Rubber Specs:

Product Size: 6" X 24"
Youth Product Size: 4" X 18"




3-Spiked Pitching Rubber Features:


Product Manufacturer: MacGregor
Product Color: White
Product Material: Solid Molded Rubber
Product Includes: 3 Metal Spikes for Plate Security
Weather Resistant Construction


3-Spiked Pitching Rubber Details
The 3-Spiked Pitching Rubber by MacGregor is a high-quality pitching rubber designed for baseball and softball fields. Made with durable rubber, its rugged construction can withstand heavy use and extreme weather conditions without breaking or cracking.
This product comes with 3 metal spikes that add stability, ensuring the pitching rubber stays in place during and after the game. The spikes are made from durable steel and are strategically placed to provide maximum traction and stability for the pitcher.
Installation of the pitching rubber is quick and easy, requiring no special tools or equipment. The rubber fits snugly into the pitcher's mound and can be used season after season. The MacGregor logo is shown on the rubber, adding to its modern and sleek appearance all of which will impresses athletes playing on the surface.
Overall, the 3-Spiked Pitching Rubber by MacGregor is a high-performing and durable option for baseball and softball fields. Its professional design enhances the quality of the game, making it a must-have for any adult or youth sized ball field.
GET MACGREGOR PITCHING RUBBER AT GAMETIME ATHLETICS
GameTime Athletics is a preferred retailer for MacGregor as well as other top name brands in the business. Offering both sports equipment for sale and field maintenance products and hands on services, GameTime is your one stop shop for premier athletic accessories and field care.

If you'd like to receive a product quote for MacGregor's pitching rubber, with up-to-date pricing, simply click on the "Add to Quote" button and one of our representatives will respond shortly.
We encourage you to learn more
about us
and see some of our
recent projects
. If you'd like to talk to us about MacGregors 3-Spiked Pitching Rubber or any other baseball or softball field or equipment needs, give us a call at 877-891-2476 or
message us here
.
Dealer Direct Lowest Pricing
24 Hour Weekly Response Time
FREE Shipping!
You may add this item along with other products before proceeding to your free quote.