About Us
Serving Kansas City & the Continental United States
WHAT DOES GAMETIME ATHLETICS DO?
GameTime Athletics supplies elite athletic equipment and unique field services and tools to a variety of athletes, field crews, and sports organizations across the United States. From public school systems and colleges, to churches, parks and recreation departments, and competitive sports organizations, GameTime has all your field mainteance and sporting equipment needs covered.
Headquartered in Platte City, Missouri, a suburb of Kansas City, GameTime Athletics created its nationwide footprint by focusing on taking care of one customer at a time. Over the years, as we have grown with our customers, we have been able to offer products and specialized services that have molded us into who we are today. Learn more about
our history and story here
.
ONE COMPANY OBJECTIVE, TWO SEPARATE DIVISIONS
If we had to summarize who we are today, we would consider ourselves extremely niched in that very few companies do what we do based upon the two separate divisions we focus on from the player, coach, and fan to the maintenance crew and field operations.

Our first division sells premium brand athletic equipment geared to coaches, players, fans, and sports organizations across the nation. Our second division is taking care of our client's ball fields and sport facilities in person, helping safeguard athletes with premier playing surfaces, while at the same time, branding their team or facility so they stand out.


Although GameTime sells our equipment coast to coast, we strive to be physically accessible to our customers too, regardless of your location in the United States. Our product line includes manufacturers the world knows well and equipment we know works well. This helps us guide our customers best. I
t's more than just a game to us, it's consulting with expertise.
GameTime strives to work hard holding these specific strengths to our core beliefs:
Professional Staff Committed to Personal and Thorough Customer Service
Competitive Pricing
Simple and Seamless Ordering and Delivery
Free Estimates on All Our Products and Services
Onsite Installation Available on Many of Our Products
Why go anywhere else when Gametime can be a one stop resource for your teams equipment and sporting goods needs while providing your field operation crews all the equipment they need for sports field maintenance, turf paint, and ball field construction?

We bring out the best in your sports complex by recommending the best products available on the market today to keep teams in action and safe on the playing field.


For quick access, here are some links to help you get to know GameTime better:

GameTime Athletics wants to enhance your overall game day experience. As your single source supplier for all things sports and an expert in field maintenance services, our objective it to help give your team a serious competitive advantage. If you'd like to talk with one of our team members about your sports related objectives, give us a call at 877-891-2476.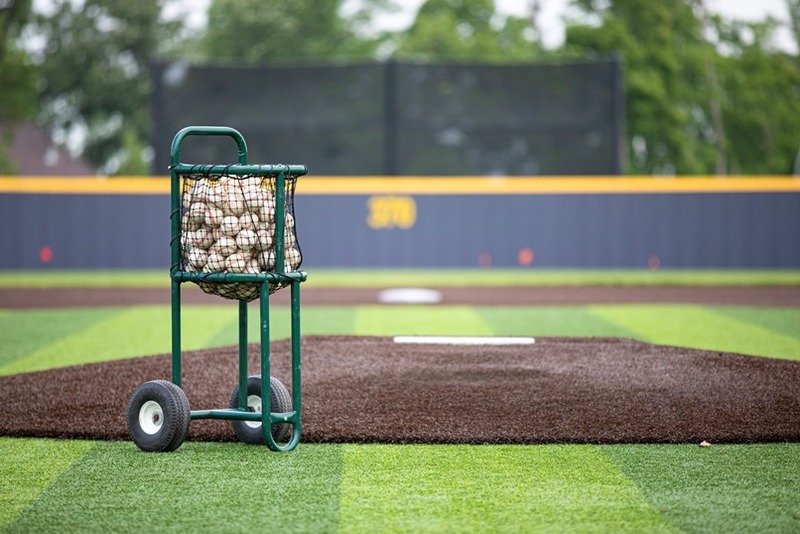 How Can We Help?