Parks and Recreation Sport Leagues
Serving Kansas City & the Continental United States
PARKS AND RECREATION, A NATIONWIDE PARTNERSHIP
The lifeblood of community sports are our area parks and recreation departments. Throughout the country, volunteers, staff, and athletes alike, associated with parks and recreation, work together for the greater good of camaraderie, health, and competition.
GameTime Athletics is proud to partner with Parks and Recreation departments across the United States, working with coaches, players, and associates that facilitate these seasonal sporting events within their respective cities. Whether it's field preparation, sports field maintenance, athletic gear, or sporting equipment, if it's in the game you'll find it at GameTime Athletics.
PARKS AND RECREATION DEFINED

Parks and recreation are defined as resources and services provided for the purpose of leisure, entertainment, and recreational pursuits. Their goal is to provide programs that place emphasis on health and well-being for all ages, abilities, and those with disabilities.

We at GameTime Athletics are happy to support the Parks and Recreations mission and strive to do all that we can to promote social interaction, learning, personal confidence, and improved self-esteem through sports and physical activity.
Whether it's sports field equipment, player equipment, or training accessories, GameTime Athletics has been furnishing parks and recreation departments with premier sporting goods from the top manufacturers in the world for over two decades.
Here's a list of specific Parks and Recreation sports equipment that GameTime Athletics outfits:
PARTNERING WITH GAMETIME ATHLETICS

Headquartered in Platte City, MO, a suburb of Kansas City, GameTime Athletics opened its doors in 2000 by first focusing on field maintenance. From painting turf and cutting grass to irrigation and branding ball fields, GameTime knows its stuff.

In addition to preparing sports fields so that athletes have the best playing surface possible, GameTime, over the years, became a distributor of sports equipment from some of the top sports brands today.
From balls, bats, bleachers and fence padding to gloves, goals, field paint and training equipment, GameTime Athletics looks forward to hearing how best we can help you get your parks and recreation leagues fully accessorized.
Here are a few manufacturers GameTime Athletics distributes nationwide for:
Spalding

Wilson

Russell

Diamond

MacGregor

Athletic Connection

Champro

Tachikara

Alumagoal

Voit

Champion
Whether you are a parks and recreation department in or around Kansas City, or somewhere between the East and West coast, we encourage you to learn about
our company
and see some of our more
recent projects
in depth. If you have questions about any of our products or if we can help you with any of your specific parks and recreation programs, give us a call at 877-891-2476 or
message us here
.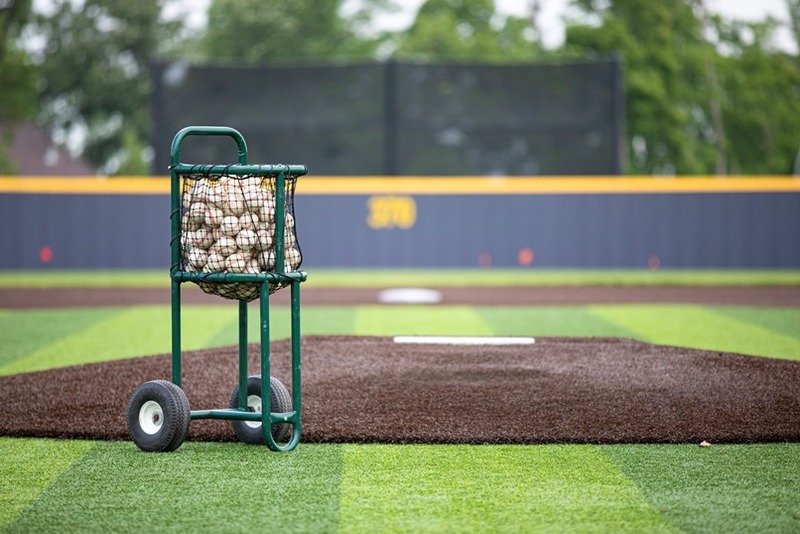 How Can We Help?