Collegiate Batting Tunnel Net
Serving Kansas City & the Continental United States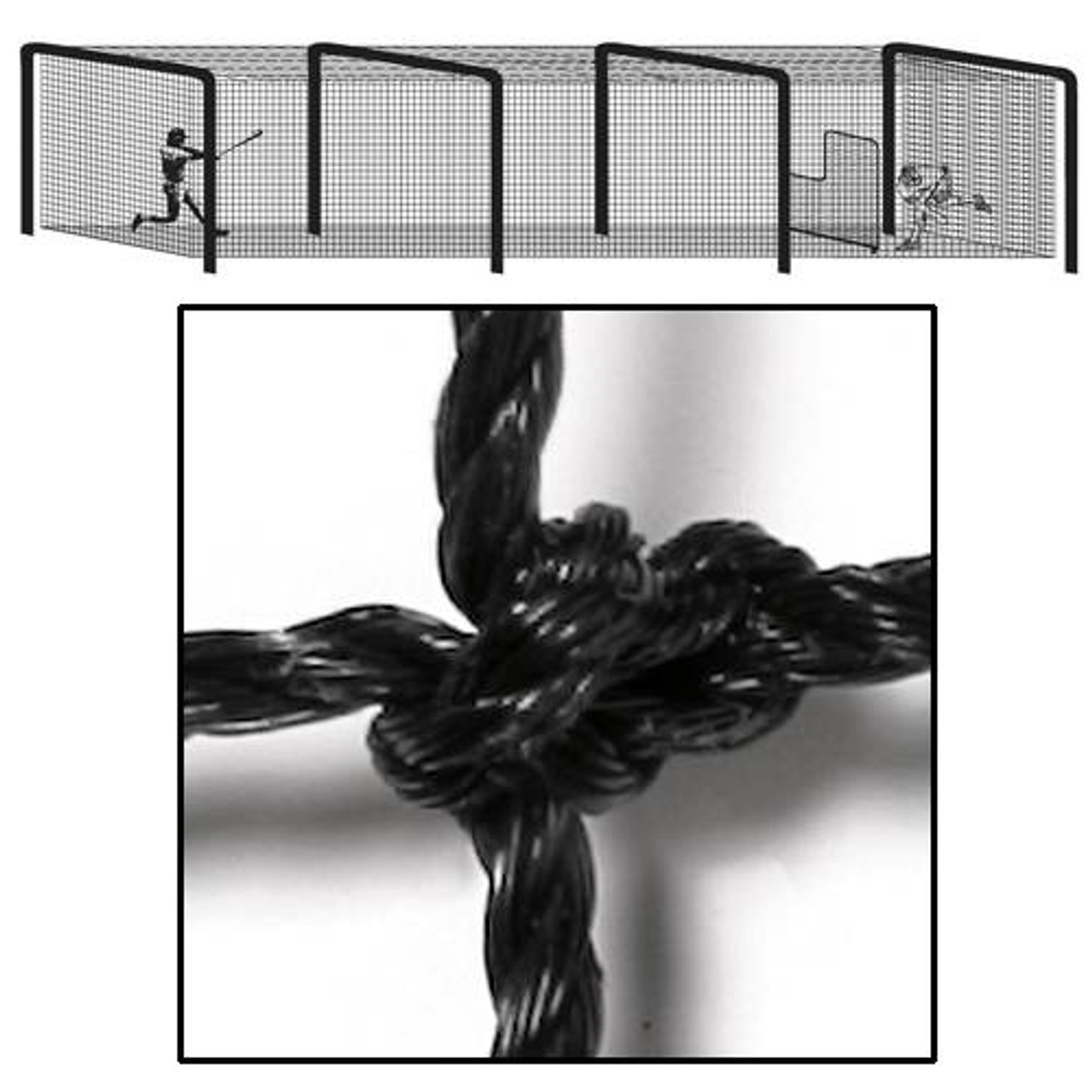 Features & Specs
Collegiate Batting Tunnel Net Specs:

Dimensions: 70 x 12 x 12
2.0mm Sizes, #24 Twisted Knotted Polyethylene
2mm Size 1 3/4" Square Mesh



Collegiate Batting Tunnel Net Features:

Uses: Indoor and Outdoor Baseball and Softball
Color: Black
Features a No Sag Net System
185 lb. Breaking Strength
100% Waterproof UV Treated Net
Includes 4 Corners and Rope Around Perimeter
Rugged and Durable Net System
Includes 1-Year Warranty


Collegiate Batting Tunnel Net Details
The 70 x 12 x 12 Collegiate Batting Tunnel Net by BSN Sports, available at GameTime Athletics, is an exceptional addition to any baseball or softball training facility. As a nationwide authorized dealer and provider of premium sports equipment, GameTime Athletics ensures that this product meets the highest standards of quality and performance day in and day out.
Designed for collegiate-level training, this batting tunnel net offers a spacious area of 70 feet in length, 12 feet in width, and 12 feet in height. This generous size allows players to hone their batting skills effectively, giving them the space needed to practice a wide range of drills and exercises when not practicing on the diamond.
Constructed with durable materials and twisted knotted polyethylene, this net boasts exceptional longevity and can withstand the rigorous demands of daily practice sessions. Its robust design and UV treated waterproof design ensures that it can endure powerful hits without succumbing to weather, wear, and tear, providing coaches and players with reliable performance for years to come.
The net's installation process is straightforward, making it convenient for sports facility owners to set up the training area quickly and efficiently. Moreover, its portability allows for easy relocation, adding to the flexibility of its use. Developed for both indoor and outdoor use, the Collegiate Batting Tunnel Net is the perfect staple for any baseball or softball organization.
PROVIDING HITTERS, THE NECESSARY GEAR TO GET BETTER
In conclusion, the 70 x 12 x 12 Collegiate Batting Tunnel Net by BSN Sports, supplied by GameTime Athletics, is a top-tier product for serious baseball and softball players. Its durability, size, and ease of setup make it a valuable investment for any institution or facility dedicated to enhancing players' skills and taking their game to new heights.
To order or receive dealer direct pricing on this batting tunnel net, simply click the "Add to Quote" button above and one of our team members will respond within 24 business hours. We, at GameTime Athletics, look forward to supplying your team with all they need to get better at their sport.
Dealer Direct Lowest Pricing
24 Hour Weekly Response Time
FREE Shipping!
You may add this item along with other products before proceeding to your free quote.