Varsity 5 Position Batting Tee
Serving Kansas City & the Continental United States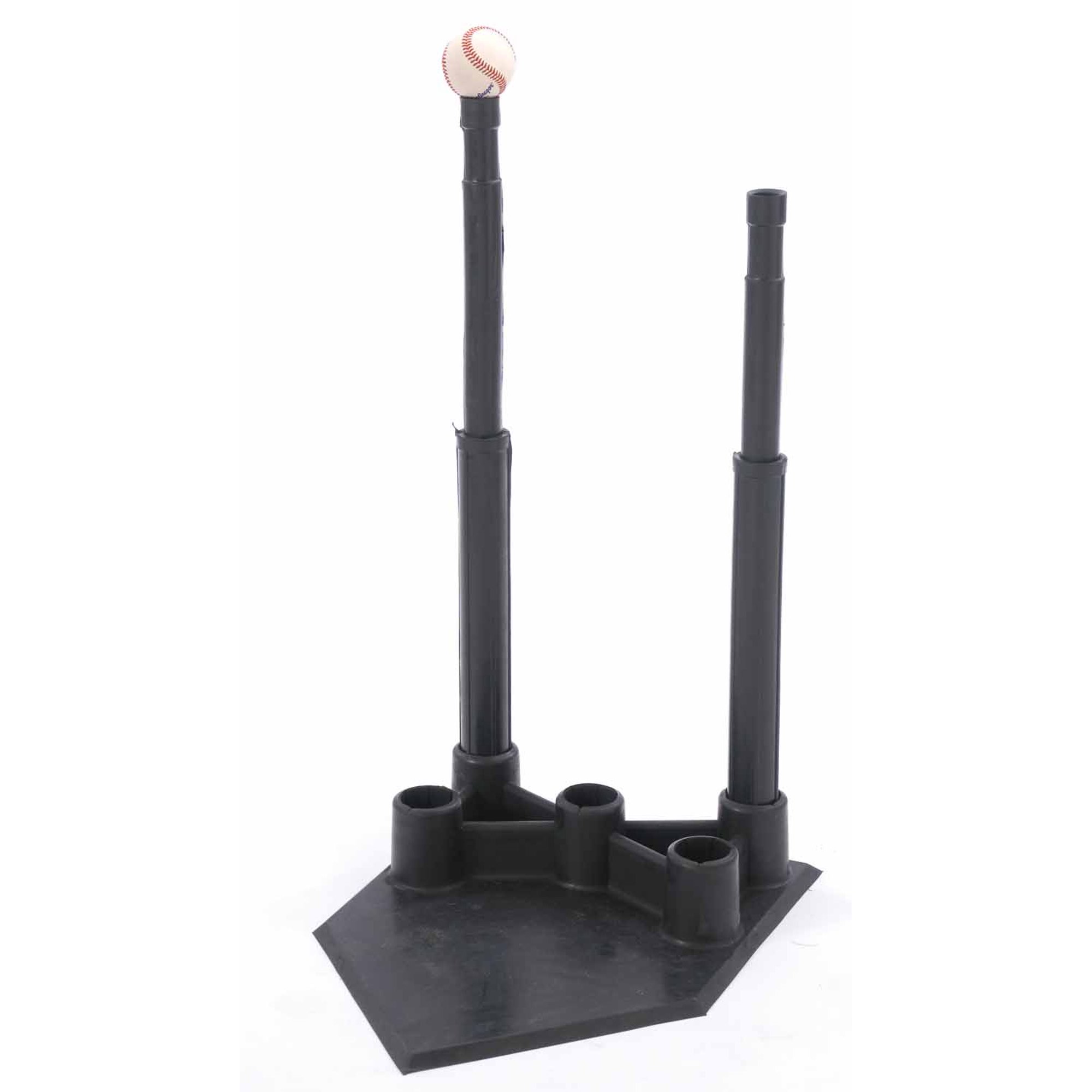 Features & Specs
Varsity 5 Position Batting Tee Specs:

Minimum Tee Height: 20 in.
Maximum Tee Height: 38 in.
Number of Tee Positions: 5





Varsity 5 Position Batting Tee Features:

Uses: Baseball and Softball Training
Compatibility: Baseballs, Softballs and Training Balls
Color Family: Black
Material: Hard Rubber Construction
Features 20 Different Drill Positions
Focuses on Inside, Outside and Middle Pitches
Includes Pro Training Program from Jim Lefebvre
Includes 10-Year Warranty
Varsity 5 Position Batting Tee Details
Take your baseball and softball training to the next level with the Varsity 5 Position Batting Tee, a cutting-edge tool designed for precision and skill development. Available through GameTime Athletics, a trusted nationwide provider of athletic equipment and field maintenance solutions, this batting tee is a game-changer for players of all levels.
The Varsity 5 Position Batting Tee is engineered to offer versatility and adaptability to suit individual player training needs. With five different height adjustments and 20 different drill positions, ranging from 20 inches to 39 inches, players can fine-tune their swing mechanics and work on various pitch locations effectively.
Constructed with durable rubber material, the Varsity 5 Position Batting Tee is built to withstand rigorous indoor and outdoor practice sessions while delivering a consistent performance every time. Its sturdy base provides stability, ensuring that the tee stays in place, even with powerful hits.
Ideal for both baseball and softball players, the Varsity 5 Position Batting Tee is an essential tool for honing hitting techniques and improving hand-eye coordination. Whether you're a seasoned athlete or just starting your journey in the sport, this tee offers an excellent platform to enhance your batting skills regardless of your age or playing ability.
GAMETIME ATHLETICS - BASEBALL AND SOFTBALL TRAINING EQUIPMENT SPECIALISTS
GameTime Athletics stands behind the quality of the Varsity 5 Position Batting Tee. Our goal is to provide training gear that elevates your game on the field. Unlock your full potential with the Varsity 5 Position Batting Tee and witness your hitting prowess soar to new heights.

For over two decades now, GameTime Athletics has provided players, coaches, and field crews all they need to plan, prepare, and play America's favorite past time. Here are just a few of the
industries that GameTime serves
.
To order or receive a tailored quote, simply add the number of batting tees you need and click the "Add to Quote" button above and one of our team members will promptly reply with dealer direct pricing. GameTime Athletics looks forward to providing your team with everything they need to play better ball on the diamond!
Dealer Direct Lowest Pricing
24 Hour Weekly Response Time
FREE Shipping!
You may add this item along with other products before proceeding to your free quote.